I was born in the ancient city of Berdsk, which has a 300-year history. She grew up on the banks of the Obskoye reservoir, in the village "Novy" and in the Novosibirsk Academic town.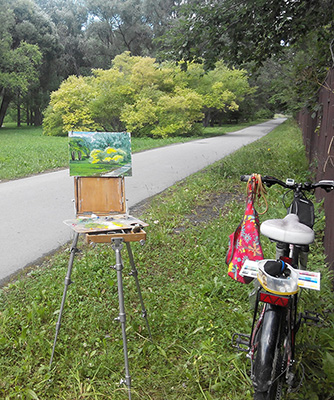 Walking along the banks of the great Ob River, the Botanical Garden of the Academy of Sciences and a pine forest are the brightest and most colorful childhood memories.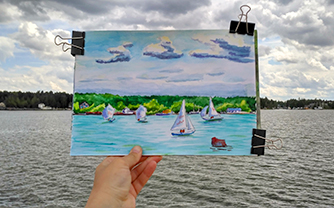 In 2005 she graduated from the graphic arts department of the Institute of Arts. I went on a free life journey with a diploma "Teacher of Fine Arts, Crafts and Folk Crafts".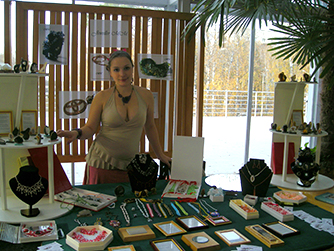 I plunged headlong into applied arts, participated in numerous competitions and craft fairs.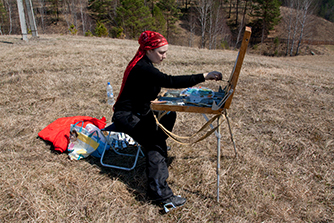 At the same time, she did not forget about painting and often went to the open air, remembering what an easel and the smell of oil paints were. And since 2015, I have chosen my own path in life, choosing "art" as my future.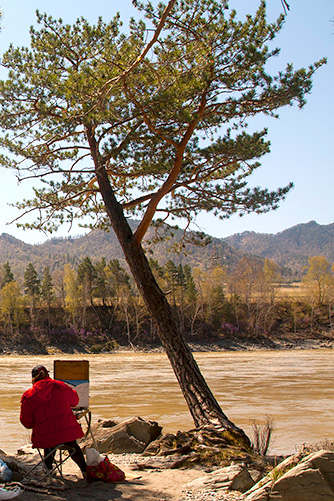 Frequent trips to the open air in the Altai Republic, not only in the warm summer season, but all year round, contributed to the growth of artistic skills. The study of interesting techniques and styles prompted the creation of new creative projects. I participate in exhibitions with them to this day.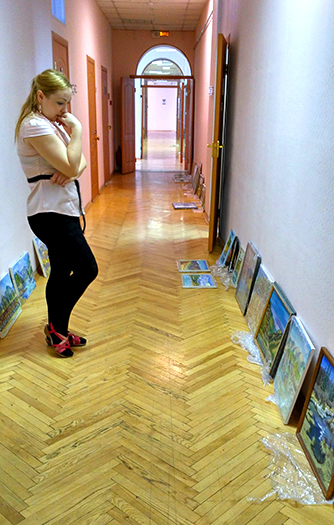 The study of new materials led to the development of a large number of master classes in various directions. From graphics and calligraphy to individual plein-airs and visiting painting courses.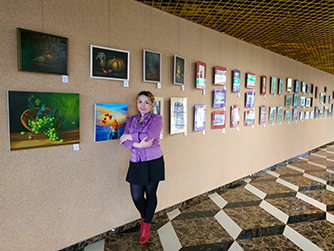 In 2018, I created and opened my own painting gallery "Eva" in Novosibirsk. In it, I brought together a large number of artists with different styles and was actively involved in the sale of paintings in various directions.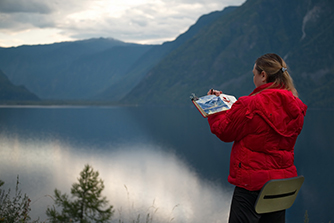 My paintings scattered all over the world - from Vladivostok and Japan, where summer sketches from the Botanical Garden of the Academic Town went, to Frankfurt am Main and Paris, where the winter landscapes of Siberia settled.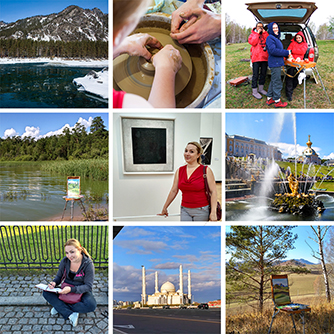 I am always open to new creative ideas and projects!
Respectfully yours, artist Smirnova Olga.